Credit Unions, Get Ready to Unite at CUNA's 2023 Governmental Affairs Conference!

b.

Are you ready to unite with fellow CUs and rush the nation's capital? The time of year that we as credit union professionals look forward to is almost here! In February, we get to gather at CUNA's Governmental Affairs Conference (GAC) to show our lawmakers the difference we're making in our communities and the work we're doing as credit unions to enhance and improve the financial wellbeing in our members' lives. It's an incredible opportunity to bring credit union initiatives to the forefront of lawmakers' minds. From February 26 – March 2, 2023, we'll enjoy receptions, dinners and awards ceremonies, as well as connect with our credit union peers from across the country and learn from thought leaders in our industry.

And depending on our state leagues, on March 1-2, we may even have the opportunity to "hike the hill" to advocate on behalf of our members and our movement to show the importance of credit unions and the life-changing, people helping people work that we do day-in and day-out.

We're excited to share that Vizo Financial will be present and ready to celebrate credit unions at this year's GAC event. Our president/CEO, David Brehmer, along with Lori Gall, Jeff Stoner and Fred Eisel will be attending the conference. I'll be attending as a booth representative, along with other friendly faces like Joe Reiner, Ashley Aubele and Ty Snavely. We'll be waiting to see you at booth #1417, so stop by to chat, learn how we are empowering credit unions or just catch up. Rumor has it there may also be some gifts to give away as well, so keep that in mind!

Then make your way over to our annual GAC Reception on February 26 from 5:30 – 7:30 p.m. at the Henley Park Hotel, just across from the convention center, where our chief engagement officer, Rodney May, and a few other team members, including myself, will be to join in on the fun. There will be live music, scrumptious food and loads of fun. And, since it's Mardi Gras-themed, everyone is encouraged to wear their best Mardi Gras attire. Check out this short video to learn more about the reception:
It's going to be one heck of a Mardi party, and it's definitely a can't-miss stop on your GAC journey this year. Register for the reception now and get ready to have the time of your life at the 2023 GAC. We can't wait to see everyone there!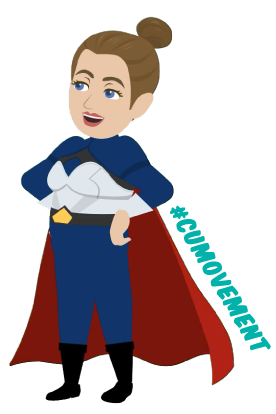 ---
As the marketing and business development director for Vizo Financial, Jaime Agostino oversees the marketing, communication, social media and advertising programs for the Corporate, in addition to the member relations activities. Ms. Agostino holds a Bachelor of Science degree in marketing from the Pennsylvania State University. She currently holds her Series 7 (Registered General Securities Representative) and Series 63 (Uniform Securities Agent State Law Examination) investment licenses from the Financial Industry Regulatory Authority (FINRA), and has also achieved the following professional designations: Certified Trade Show Marketer (CTSM) and Credit Union Development Educator (CUDE).