Vital Support to Ukrainian Credit Unions in Wartime

We are nearing the one-year anniversary of Russia's war with Ukraine, and in that time, credit union members, employees and national associations have stepped forward to provide funding that creates or sustains key financial grant programs serving displaced Ukraine citizens, farmer and those making the ultimate sacrifice on the front lines.
In late December, the Worldwide Foundation for Credit Unions (WFCU) disbursed three grants to two major credit union industry associations to support their member credit unions amid Russia's ongoing full-scale invasion against Ukraine, as part of its Ukrainian Credit Union Displacement Fund relief efforts.
The main problems Ukrainian credit unions are facing were identified in cooperation with their national associations, who know the situation on the ground, and were fully or partially addressed by the WFCU. The grant programs implemented include:
Servicemen Interest Compensation Program. During the martial law, military personnel in Ukraine are relieved from paying interest on their loans, which impedes credit unions to provide more new loans due to unearned income. The WFCU provided a grant to compensate credit unions on the lost profit under such loans and help them serve more people in wartime. 42 associated credit unions – 29% of all the active credit unions in Ukraine – applied for the program and already received compensation totaling $170,000.
Partial Operational Expenses Covering. With growing inflation and economic recession in the country, credit unions find it harder to stay fully operational and serve their members the same way as pre-war. To support them, the WFCU took out a part of this financial burden and compensated 75 credit unions who applied for the program – 52% of all the active credit unions in Ukraine – with a portion of their operational expenses. The total funds granted made $130,000.
Alternative Power Sources Program. Last, but not least, amid Russia's constant shelling of Ukrainian critical infrastructure and the resulting blackouts throughout the country, Ukrainian credit unions are often deprived of electricity to perform the daily business. To address this challenge, WFCU decided to co-finance the purchase of alternative power sources for credit unions, including power generators, power stations and power banks. This will enable the credit union staff to serve their members even during power outages. Each credit union out of 91 applicants – 63% of all the active credit unions in Ukraine – already received $600 under the program.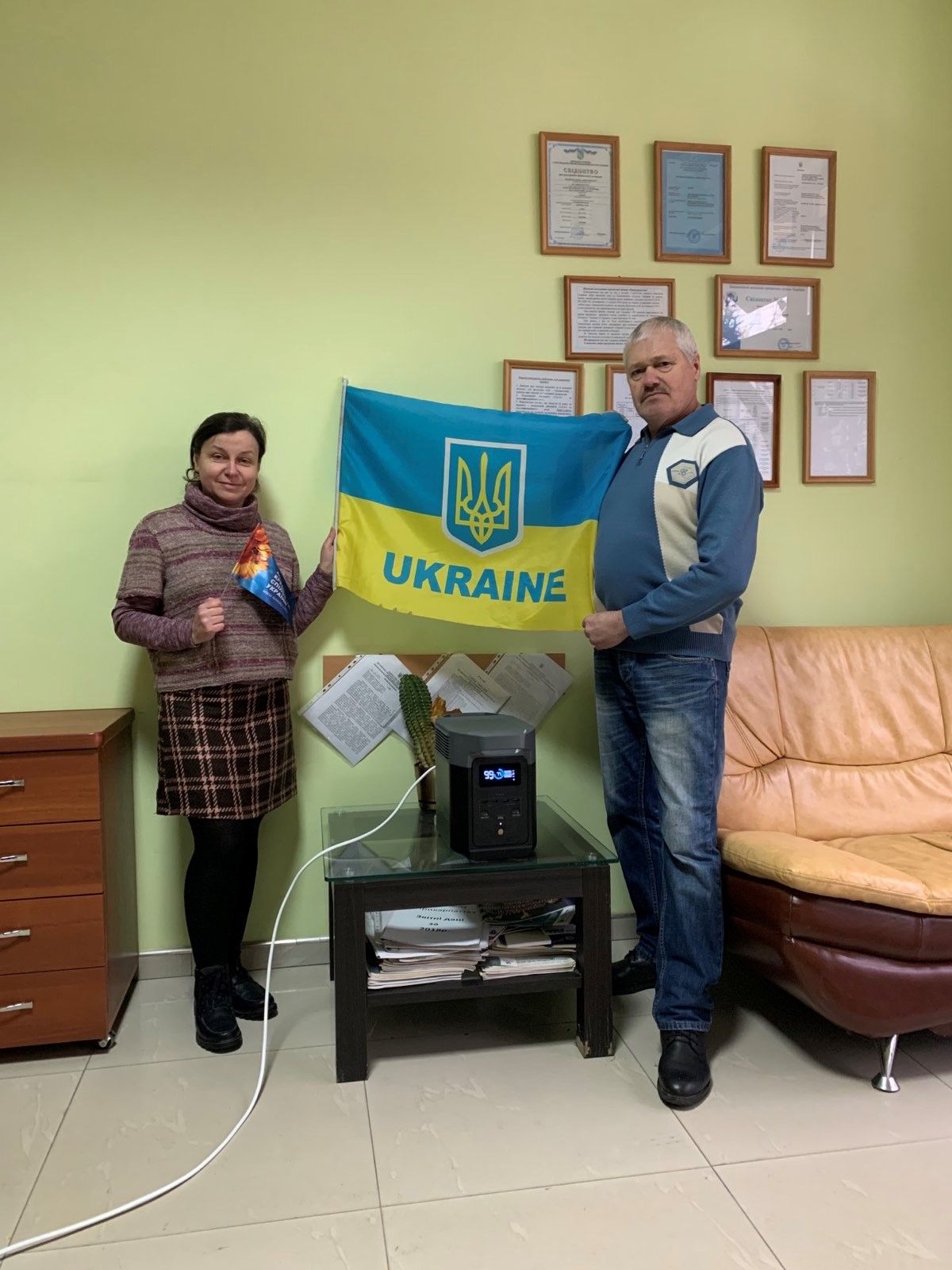 The total amount disbursed under the three programs made $355,800, per members of both Ukrainian credit union associations. The assistance provided was critical to Ukrainian credit unions who continue to support their communities during nearly a year of ongoing war in Ukraine.
"Thanks to WOCCU and WFCU efforts, as well as donations from the global credit cooperative community, Ukrainian credit unions have received invaluable assistance. In these difficult times for our credit unions, the assistance provided has been a significant contribution to the support and preservation of Ukrainian credit union movement. […] Your support emphasizes that all of us together are a large global credit cooperative family," said Ms. Olga Tugai and Mr. Volodymyr Sydorovskyy, top-managers of the All-Ukrainian Credit Union Association, in their letter of appreciation to the Worldwide Foundation for Credit Unions (WFCU).
With hope that the war ends in 2023, credit unions across the world continue to express their cooperative principles by providing donations, in-kind support and technical assistance to support Ukraine citizens during the hardest of times.
---
Michael Reuter is a Credit Union Development Educator (CUDE) and Certified Fund Raising Executive (CFRE), and serves as executive director for the Worldwide Foundation for Credit Unions (WFCU). He leads the strategic vision for WFCU, focusing on maximizing revenue opportunities, streamlining operations and engaging new audiences to implement specific fundraising initiatives.
Alisa Stetsyshyn is an Ukrainian consultant for the Worldwide Foundation.